Welcome Home CR7
The "Sultan of the Stepover" returns to his routes in Manchester on August 27th, 2021. Manchester United agreed to a 20 million Euro deal for the Portuguese forward with add-ons up to 3 million more. The iconic striker leaves a Juventus Italian side in which he contributed 121 goal contributions in 134 games. At 36 years of age it seems as if Ronaldo is looking to retire in the Red Devil stitching in which he had so much success as a youngster.
Ronaldo's history roaming the pitch at Old Trafford is one of immense proportions. In his first spell at Manchester United after his early years in the Portuguese League (Liga Nos) the covenant #7 bagged 118 goals and 43 assists in 292 games. Not to mention the 2007-2008 golden boot, back to back player of the season awards, and the 3X Premier League champion. After a lustrous history as a Red Devil, he is simply back for more.
The accolades do not stop there for the Red Devils newest signing. In June of 2009 United's hand was forced to accept a world-breaking 80 Million Euro bid for CR7 from Spanish giant Real Madrid. Ronaldo went on to solidify himself as an all-time great by contributing 451 times in 438 competitive appearances.
The Portuguese great is looking to add to his 5 Champions League titles, 4 FIFA Club World Cups, 3 Premier Leagues, 2 La Ligas, and 2 Serie A's. Repping his tried and trusted #7 shirt Ronaldo could see action as soon as Manchester United's next fixture on September 11th at Old Trafford versus Newcastle.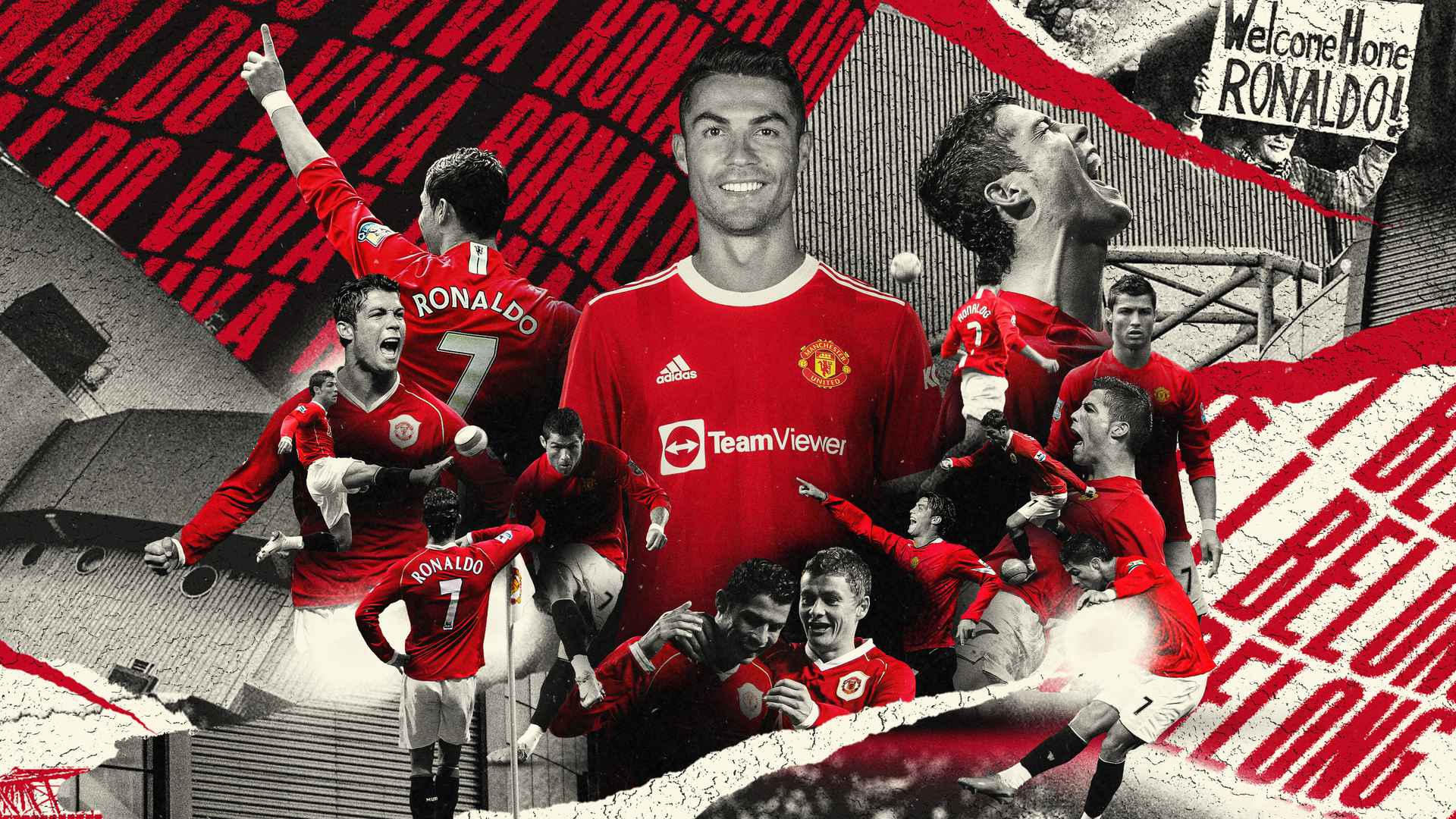 Please follow and like us: