Five former Terps doing big things in the Pros
Maryland has churned out a plethora of successful athletes with big names such as Babe
Ruth, Cal Ripkin Jr., and Michael Phelps having been born there. Although there are many who
claim Maryland as their hometown, there are quite a few athletes who used the state as a
springboard for their professional careers.

The University of Maryland maintains a fairly impressive athletic image with the
Terrapins. Part of the Big Ten conference, the Terrapins have put up admirable numbers with the
football team having finished with an 8-5 record during the 2022-23 season and the softball team
gaining a record of 29-23 in 2022. It's no surprise then that the athletes who choose to go here
have a good chance at making it to the pros if they choose to pursue that road.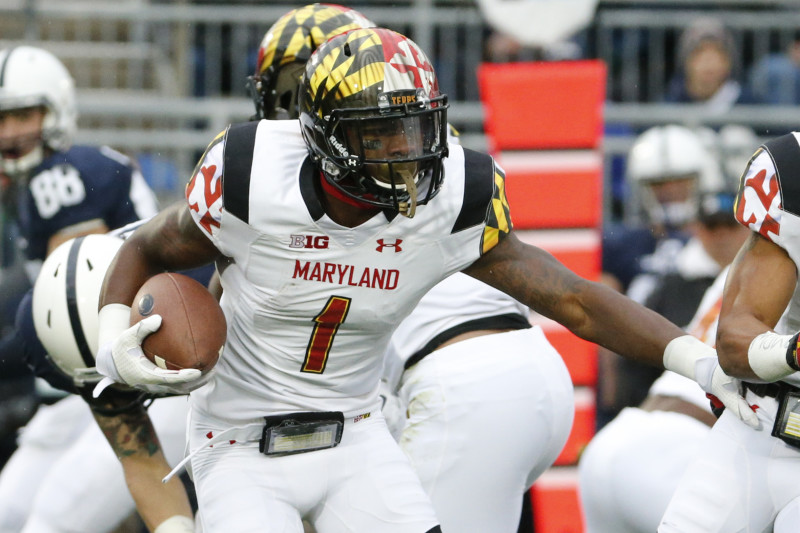 Stefon Diggs
Diggs cemented his legacy as an incredible athlete with the "Minneapolis Miracle" catch
in 2018. He was drafted by the Minnesota Vikings in 2015, playing with them for four years
until being traded to the Buffalo Bills for the 2020 season. Despite spending most of his
professional career in the northern half of the United States, his athletic career really kicked off
in Maryland.
Diggs went to high school in Montgomery County, Maryland. He played football and ran
track at Our Lady of Good Counsel High School before getting a scholarship from the University
of Maryland. He scored 14 touchdowns during his time playing for the Maryland Terrapins with
an average of 14.8 yards per play.
Since joining the NFL, Diggs has quickly become a fan favorite wherever he plays due to
his impressive speed and willingness to attempt the impossible in order to win. In his 2022
season with the Bills, Diggs garnered a total of 1,429 yards and 11 touchdowns. He has shown
himself to be dedicated not only to the teams he's on, but to the sport in general.
Darnell Savage, Jr.
Savage currently plays as a safety for the Green Bay Packers, having been drafted by
them in 2019. Any highlight reel of his will demonstrate his knack for reading the offense and
sticking close to his man. This knack lends itself to his 9 total interceptions and 31 passes
deflected over the course of his time at Green Bay.
Prior to being drafted by the Packers, Savage played as a defensive back for the Terrapins
from 2015 to 2018. He had 182 total tackles during his stint in Maryland with 139 of them being
solo. His stats have only improved since joining the NFL and becoming a safety, with 189 solo
tackles during his four years in Wisconsin.
Zack Steffen
Given that the University of Maryland is mostly known for its football, basketball, and
baseball teams, Zack Steffen isn't exactly a household name. This is only exacerbated by the fact
that he's spent most of his professional career in Europe. Steffen is a goalkeeper currently under
contract in the Premier League with Manchester City. Steffen has also played for the United
States men's national team, having made his first appearance on the senior squad in 2016. He
had 6 starts during the 2022 World Cup Qualifiers for the men's team and kept 2 clean sheets.
Prior to starting his professional career, Steffen played for the Maryland Terrapins men's
soccer team. He spent two seasons there before going on to play in the Bundesliga, MLS, EFL
Championship, and Premier League. He missed out on the recent call up to international duty
due to a knee injury, which he plans to remedy in order to continue playing. Where he will play
remains uncertain, as he is able to leave City despite his contract, but it is clear that Steffen will
not give up on becoming healthy.
Brandon Lowe
Currently second baseman for the Tampa Bay Rays, Lowe was recently in the news for
his remarks after the Rays beat the Yankees 7-4 on August 27th. His claims in an interview after
the game that the Yankees are "not worth our time" garnered attention due to the Yankees',
frankly, disappointing season thus far compared to the Rays'.
Lowe's college career on the Terrapins baseball team also saw him as second baseman,
although most of his stats come from his batting. He scored 90 runs out of 432 at bats during his
two years at the University of Maryland. He hit 10 total home runs, with 9 of them coming in his
second year playing for the Terrapins. His wife, Madison Martin, also played for the Terrapins
on their softball team. The two met and fell in love while at the University of Maryland.
LaMonte Wade, Jr.
Wade's MLB career began in Minnesota, where he was drafted by the Twins in 2019,
before being traded to the San Francisco Giants in 2021. He has since been dubbed "Late Night
LaMonte" due to his proclivity for eleventh hour plays. He had 29 runs out of 217 at bats in
2022, with 147 runs overall during his time in the MLB.
Wade was a first baseman and center fielder while attending the University of Maryland
from 2013 to 2015. He played in 159 games for the Terrapins and even ended up pitching in 6 of
them during his first year. He struck out 7 batters from of the 24 he faced and only allowed 3
runs. Not only did Wade go to college in Maryland, he also grew up there like Stefon Diggs did.
He was born in Baltimore and went to St. Paul's School in Brooklandville.
These five athletes offer just a glimpse into the talent that has come out of the University
of Maryland. Another list could be made of now retired players who had stellar careers such as
Boomer Esiason and Juan Dixon. If the Terrapins continue to recognize and hone such athletes,
the world of sports will only get more interesting.
Please follow and like us: