Washington Capitals Training Camp Opened Friday, First Game Monday VS Hawks
Friday at MedStar Capitals Iceplex, the Washington Capitals opened up training camp in preparation for the 2019-20 NHL regular season. The Capitals open up camp with one big issue however. The Capitals are currently about $1.365 million over the salary cap ceiling.
Below are the Names of all the players in Washington Capitals training camp as of Friday morning.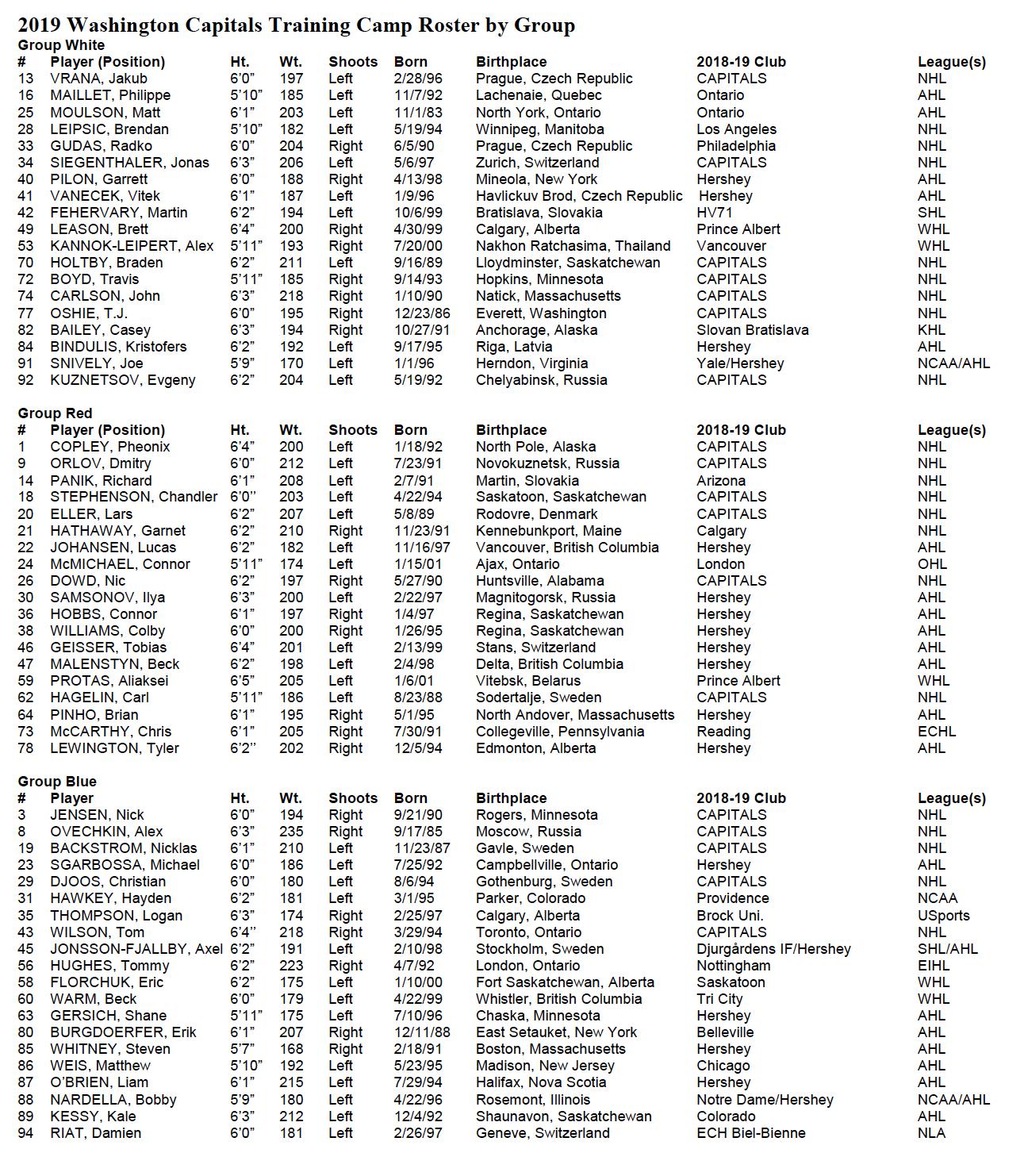 With the news that Forward Evgeny Kuznetsov will be suspended the first three games of the season, the Capitals will have just that much longer to decide on how to make cap room to fill out the roster. Will Travis Boyd be subject to waivers and head to Hershey after a full season in DC last season. Will the Chandler Stephenson experience be complete where he will need to be traded, or handed away via the waiver wire. Will Christian Djoos have to sweat it out and head to Hershey? Only time will tell.
We will see the beginning of those decisions starting Monday night as the Washington Capitals take on the Chicago Blackhawk in their preseason opener. Below from the Washington Capitals PR is the players playing Monday night against the Blackhawks!